Zombee #41: One Giant Leap for Zombie Kind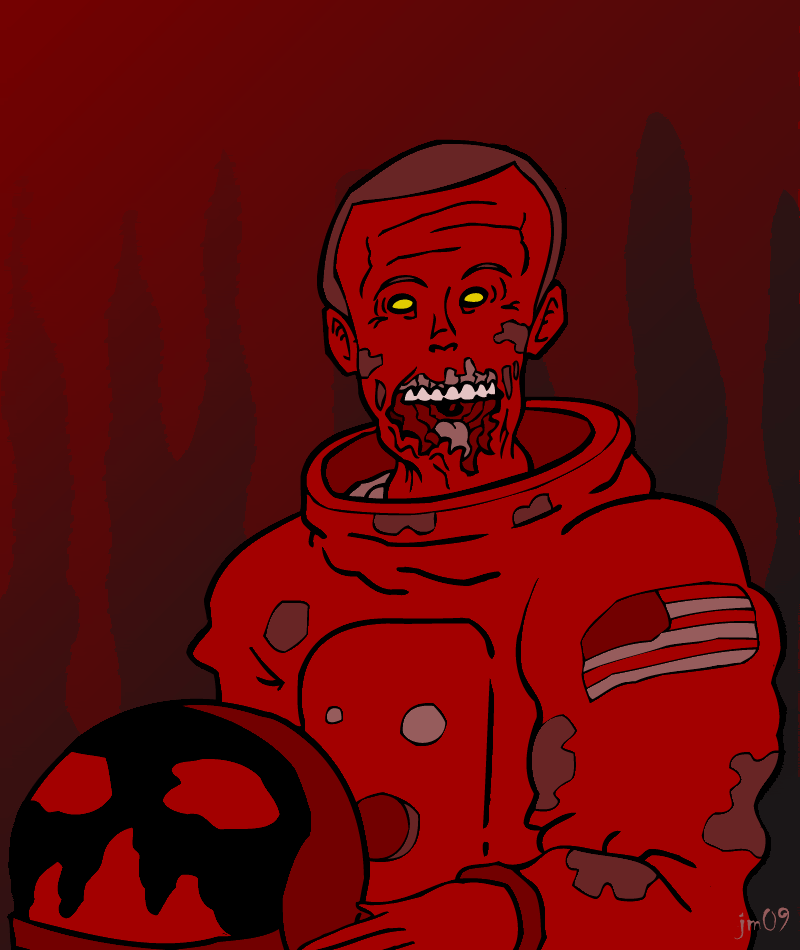 Mr. Neil Armstrong ;), dedicated to my friend Gabe, who has been here to support me through numerous artistic endeavors, always lending out a good suggestion here and there, including in these series, thanks man!
Zombee #42: Presidente del Muerto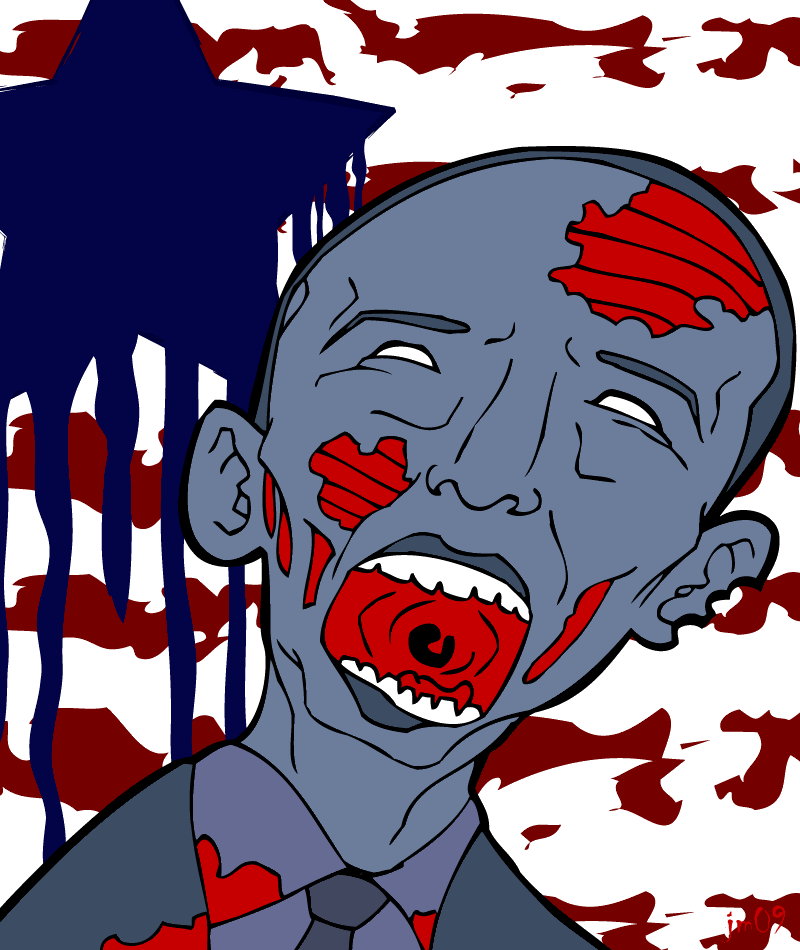 Mr. President, dedicated to my other friend the other Gabe, ha, thanks for the request!
Zombee #43: Smile, You're Dead!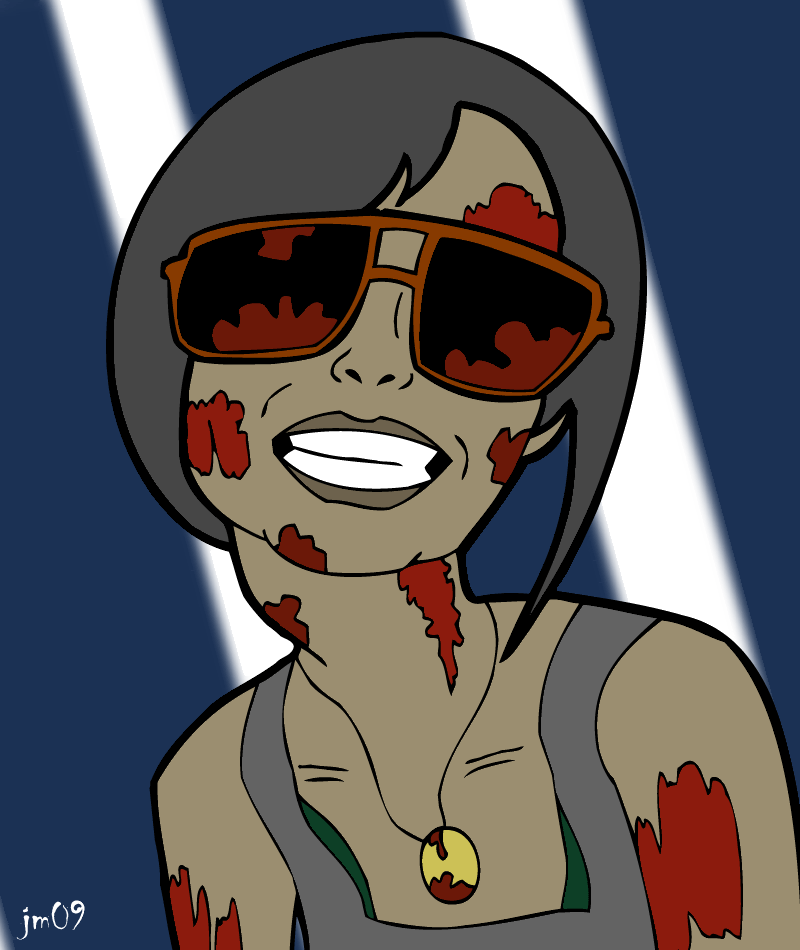 This lovely zombie is dedicate to my cuz Sammy! Love ya cuz!
Zombee #44: Dead Salon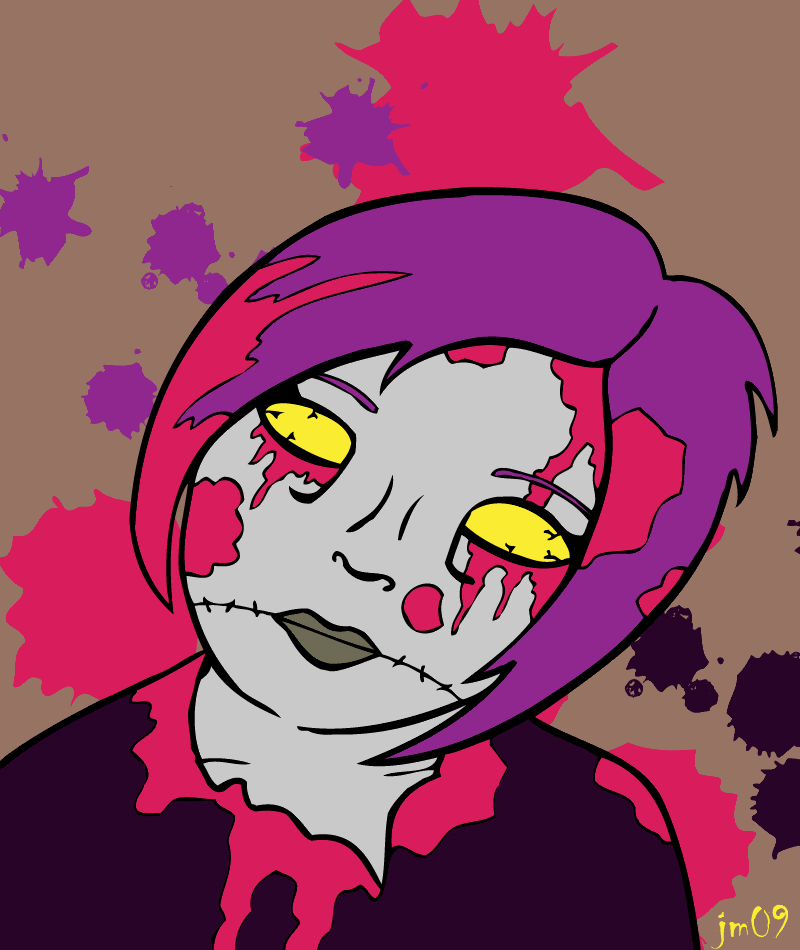 This colorful zombie is dedicated to mi amiga arte <--probably said that wrong, Claire, thanks for the request! Zombee #45: Advisor to the Undead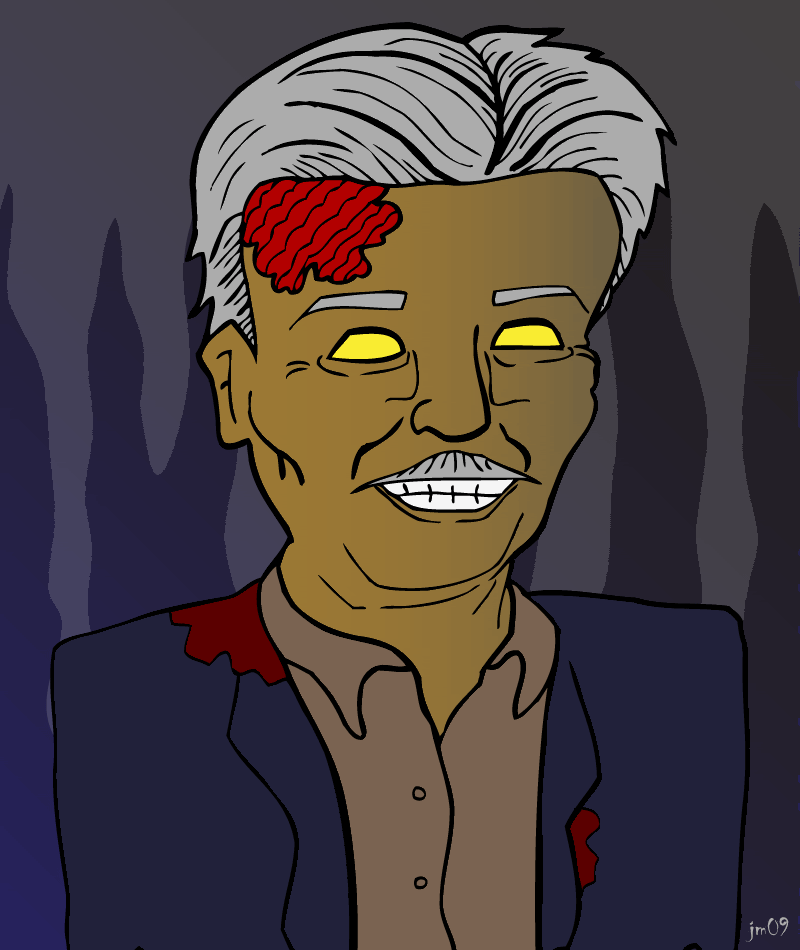 This Happy Go Lucky Zombie is dedicated to my ol' South Texan Advisor, Dr. Flores, 'preciate all you do sir, hope you like your caricature!
Zombee #46: Ms. Zombie PR Rep
This eerily vivacious zombie is dedicated to my friend Adriana, thanks for the support and request!
Zombee #47: The Zombie Next Door
This Aphroditic zombie dedicated to my friend Suzette, 'preciate the support, hope you like it!