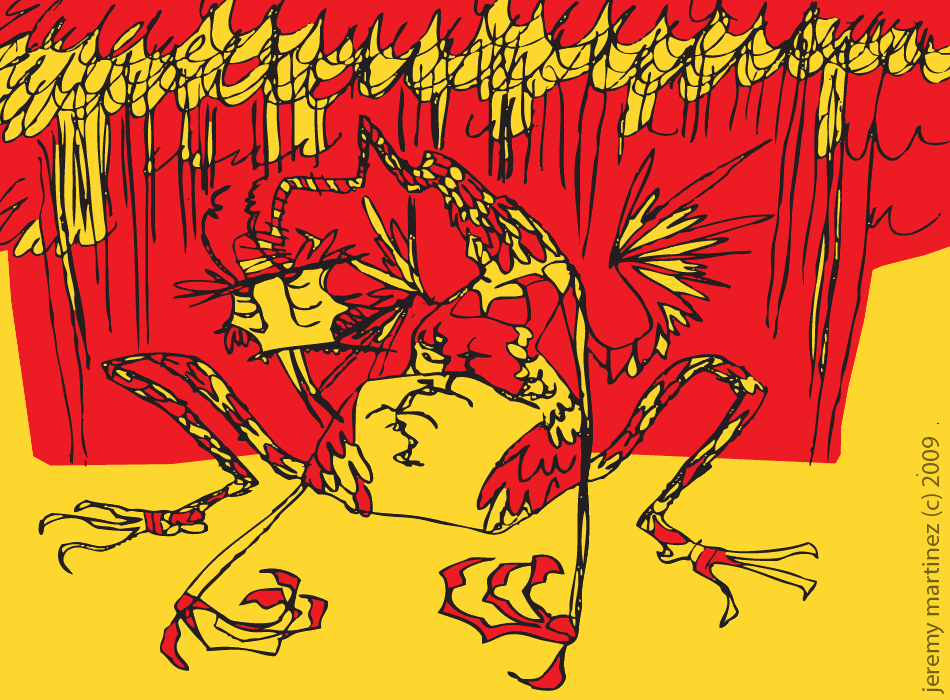 I don't know how many of you were monster fans when you were growing up, but i was a HUGE monster fan..my dad had a couple books on monsters (probably where i got my liking for them right), and i ate them when i was smaller..and still do, haha.
I was a big fan of Gojira, Gamera, zombies, vampires, mythological beasts..and folklore creatures...such as the mysterious Jabberwock.
If you haven't heard of it, I def recommend looking it up, great poem ;).
This is my tribute peace to the creature.