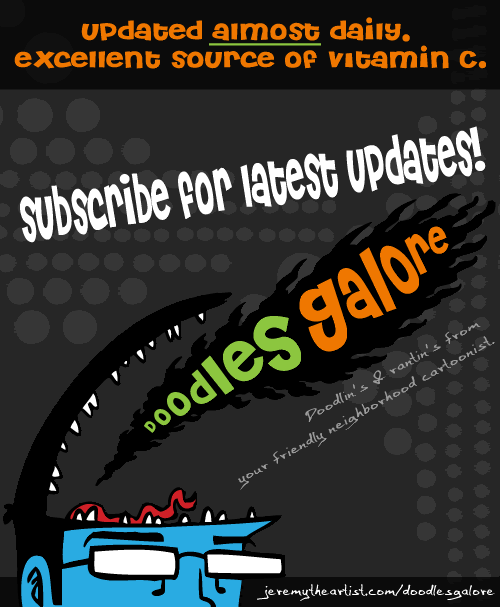 Go to the url address provided on this handy dandy ad to check out my new blog! :D, this has been awhile in the making, but jeremytheartist.com will be my new headquarters from now.
I unfortunately won't be updating this blog anymore, all blogging activity will be done on my new blog :), so check it out,jeremytheartist.com/doodlesgalore , subscribe if you want, and leave a comment or two. :).
Thanks for the support always, means a great deal, take it easy peeps and hope to see ya there. ;).
-jerms aka jeremy the artist