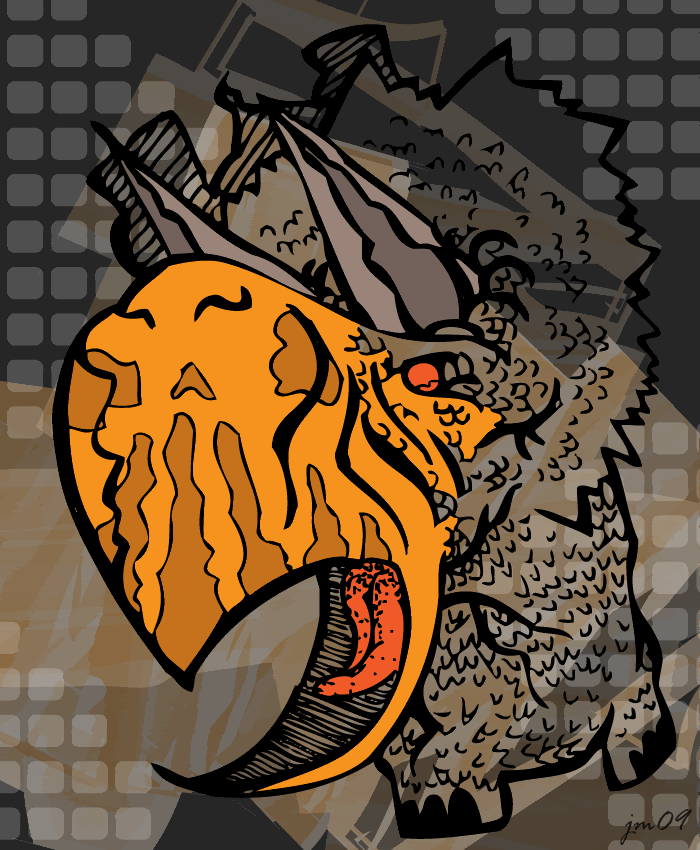 Sorry for the week long absence there my friends, def needed to recharge my batteries and focus on some other projects/freelance...still haven't gotten to like i've wanted to, but alas, thats the life of the artist eh? too many projects with too little time, gotta find that balance, which i do..from time to time :P.
This is "Dino #2" of the dino series I had started awhile back..still experimenting with color schemes but this series will consist of cartoonish dinosaurs with "attitude"..yeah..i know..that word has over-saturated the market for yeeears but it just fits so nicely with this series.
Sunday funday, hope everyone has a great manic monday!!!